Malaysia My Second Home (MM2H) Visa Application Guide

2018/07/25

2021/12/24
MM2H Visa is the recommended visa for Long Stay in Malaysia
Malaysia is a recommended place for retire who wants long term visa, which is the visa is not hard to get and Malaysia have a low cost of living, safe environment, high standard of medical and hot and humid whole year with almost no variability in the yearly temperature.
For MM2H Visa, compare to other country, the economical requirements are low. If we can clear the requirements basically it is not hard to get the visa approval.
In other countries, long-term stay visas may not be easily issued or conditions may be severe. For example, getting a retirement visa in Australia is said to require around US$900,000. Further more, visas are not always available and may be revoked. It is not always issued, so it is better to get it when you can get it.
For long-term stay, a "passport" and "visa" are required. A visa is a proof that a person who wishes to travel (enter) the foreign country. A passport is a proof that a government will allow you to leave your country.
In Malaysia, a long-stay visa is required for long-stay, and a typical example is the MM2H Visa.
The following three are typical visas including the MM2H Visa.

MM2H Visa
(For Long Stay)
This visa should be obtained if you want to stay in Malaysia as a long stay after retirement (semi-retirement) or if you want to use to stay in Malaysia for a long term while leaving your home country.

Work Visa

If you are staying in Malaysia for work, you will get an Employment Pass. Spouses and children will also be issued a Dependent Pass visa.

Guardian visa
comes with Student visa
If your child will be staying for a long time for educational purposes, your child will get a student pass and parents will be able to get the accompanying parental visa called guardian visa.
What is MM2H Visa?
MM2H Visa is a short form of MALAYSIA MY SECOND HOME.
This is a long-stay visa that allows you to stay for a minimum of 1 year to a maximum of 10 years by depositing a fixed amount of time deposit with a Malaysian bank.
The annual number of MM2H Visa holders will published by the Malaysian MM2H Center. On average, thousands application are approved each year.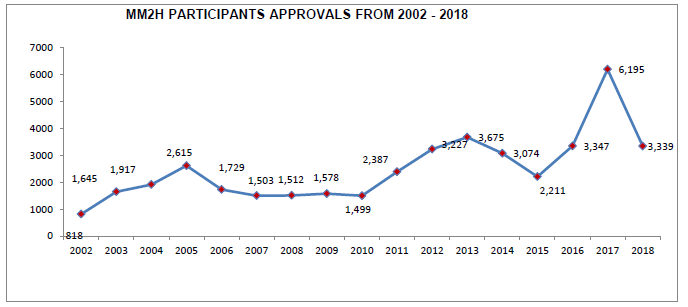 We (IKI LINKS (MM2H) SDN. BHD.) are the only official Japanese licensed MM2H Visa agent in Johor Bahru, Malaysia.
The MM2H Center who accepts MM2H Visa applications, only licensed agents can submit application documents directly.
For this reason, we provide full-support services without requesting other companies to perform the process of applying for MM2H Visa, and completing MM2H Visa approval and endorsement.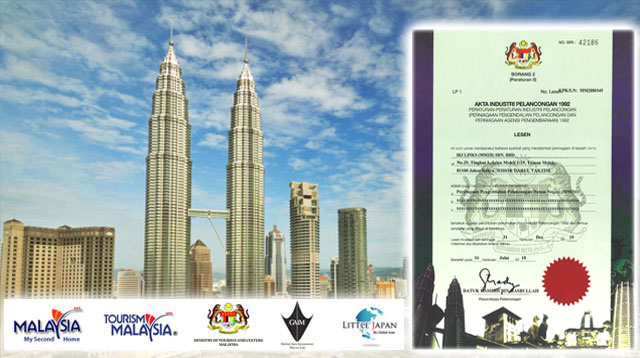 MM2H Visa Benefits
Malaysia is the most popular destination which you can migrate whenever you like.
You will realize a rich lifestyle in this country where cost of living are low.
10 years of Visa

You are allowed to stay in Malaysia for up to 10 years. You are not obliged to stay with the MM2H Visa, so you can stay as long as you want.
※MM2H Visas are issued according to the remaining validity period of the applicant's passport, and will not be issued beyond that.
However, for periods of less than 10 years, the passport will be issued after the renewal of the passport (for this reason, when applying for a visa, it is preferable that the passport has a longer validity period).
※From 2018, the validity of a tourist visa for parents is 6 months.

Renewal after 10 years

Visas can be renewed after 10 years if permitted by the Malaysian Immigration Service.

Visa for family

Spouses, dependents, and parents over the age of 60 can obtain a visa subject to the applicant's visa.

※Dependents are unmarried children under the age of 21 and children with handicap (no age restriction, doctor's certification required).

※The accompanying child will lose their visa status when they reach the age of 21. After that, you will choose one of the following:

①Renew your MM2H Visa independently ②Get a student visa (if you are a student) ③Get a work visa ②End your stay in Malaysia as an MM2H Visa in the form of departure

※The validity period of the issued visa will be the shorter from the main applicant's remaining validity of the passport or your own passport, whichever is shorter (it is preferable to match the remaining validity of the passport).
For validity that less than 10 years, balance visa will be issued after the passport is renewed.

50 years old or older can work part time

If you are over the age of 50, you can work for no more than 20 hours per week, subject to a review by the MM2H Special Council.
※Work permit applications have been temporarily suspended (as of April 2019).

Some exemptions from Malaysian tax

Exemption from Malaysian tax on interest of MM2H term deposit for 12 months and more, or less than 12 months and less than RM10,000.
※Starting in 2018, the tax exemption benefits when importing private cars from overseas and purchasing cars in Malaysia have been abolished.

Tax exemption for pensions

Tax exemption on pensions remitted from other countries.
MM2H disadvantages
Fixed Deposit Partial Withdrawal

Participants are allowed to withdraw partial of the Fixed Deposit from the second year limited to the expenses related to property purchase, car purchase, medical expenses or children's education.

Proof of financial for renewal

After the expiry of 10 years, you may request for a renewal with your latest proof of financial.

Long process time of approval

Compared to other visas such as student visa and working visa, MM2H visa takes longer for the review process. It would take much longer depending on a situation.

Visa management will be complicated if you obtain visa for family members

The length of MM2H visa are issued based on the remaining validity period of your passport or the main applicant validity passport. Therefore, when you renew your passport, you will also need to extend your visa until you get the full duration of 10 years.
If the remaining validity period of the passports of all the family members is different, the visa extension procedure will be required at each timing, which makes visa management complicated. (For the visa extension, you will need to travel to Malaysia). It is effective to match the validity period of the passport with each of family members.
MM2H Visa application requirements
Eligibility for MM2H Visa. The applicant must be in sufficient financial condition.
Applicant Age
Below 50 years old
Above 50 years old
Liquid Assets
RM500,000 or more
RM350,000 or more
Fix Deposit
RM300,000 or more
RM150,000 or more
able to set up a time deposit in Malaysia
Monthly Income
RM10,000 or more
No criminal record
Must get a letter from Police Department
Time deposits can be made from the amount of the proof of liquid asset.
One year after the MM2H Visa is acquired, a part of the time deposit can be withdrawn for real estate investment, medical expenses and children's tuition (RM150,000 for under 50 years old, RM50,000 for over 50 years old). It cannot be withdrawn due to the cost of living and if you cancel your visa, you will get a full refund of the fix deposit principal.
Documents required for MM2H Visa application
1. Application Form (All applicants)
2. Medical Report: RB I Form (All applicants)
3. Declaration by applicant: RB I Form (All applicants)
4. Financial status or account verification authorization letter (A main applicant only)
5. Job and salary verification authorization letter (A main applicant only)
Please fill out and submit a government-designated form (1~5) below and send it by email (Other required documents should also be sent us.). After we will proceed to the online application, the government will issue a document.
It needs your signature on and is sent back to us.
MM2H Visa Application Form Download
6. Main Applicant financial proof
Proof of balance of ordinary deposits, time deposits, etc.
7. Main Applicant financial proof
Proof of monthly income of RM10,000

6. Prove that the economy is sufficient to live in Malaysia.

For this purpose, those under 50 must have a minimum of RM500,000, and those over 50 must have a minimum of RM350,000. The proof of the only investment trusts is not accepted. This asset are acceptable from any bank around the world.
Real estate are not recognized as a liquid proof. If a spouse asset also combine during submission, an account in the joint name of the spouse will be accepted, but an account in the name of the spouse alone will not be accepted.

7. Income from countries other than Malaysia, including income from the company, salary, pension (basic pension, employee pension, corporate pension approved by the government), or tax return, etc.

Dividend income and virtual currency will not be accepted.
The monthly income must be equivalent to RM10,000. It is necessary to submit a pay slip, pay proof, pension notice, etc. In the case of submission with spouse, the income ratio of the main applicant must exceed 70%.

※For 6. and 7. Copy of the cover of the passbook and a copy of the page showing the movement for the last three months are required.

Three months' worth of monthly proof of balance issued by a bank or Internet banking and account balance certificate (or bank account deposit certificate) is required. All months must be met the requirement.
In addition, you can not use your wife's proof of deposit for a single application only for your husband. Accounts (corporate accounts, etc.) other than the name of the individual main applicant cannot be used as data.

8. Passort copy (All applicants)
※All pages are required.( Include blank pages )
※Issuance date must be at least one year. If not, you will need to submit copy of your previous passport.
9. Passport size photo (All applicants)
※Must with blue background
10. Marriage certificate and birth certificate
※Single application no need to submit

11. Main applicant simple resume (Education and Working background) 
12. Employment certificate issued by company
13. Letter to MM2H center
Please write and sign the motives for the application (such as "Stable political situation, very friendly people", "Good climate and very easy to spend") along with a brief introduction of yourself and your family. The format does not matter.
14. Non criminal record
Apply to the Metropolitan Police Department and other police offices in each prefecture (for details, contact the police station).
15. Attach any member certificates, such as officers of the organizations, or documents that are considered advantageous for the application.

【Attention】

Related documents that require signature
MM2H Visa application and approval flow

Contact us through our website.

Payment
Let us know about when payment will be made.

Preparation and mailing of required documents
The customer will prepare the necessary documents and mail it to us.

Translation and certification of documents at our company
After the documents arrive, we will certify the documents.
Our support fee & contents
Support
contents

★

Do the MM2H Visa application

★

Do the account opening support

★

Translation of documents

★

Accompany during MM2H Visa endorsement

★

Accompany during medical check up
Package
It is a package to support all of the above mentioned for

RM8,000


※Medical insurance fee(Around RM200~300 per person depends on age and gender), Medical check up fee, MM2H Visa fee (RM90/year) are not included.
※The fee for translating 10 pieces of documents is included.
※A spouse application is included, but a child application will incur an additional fee (RM500 / person).
※For add on parents, the main applicant must get approval first. Therefore separate charges for add on are RM4000.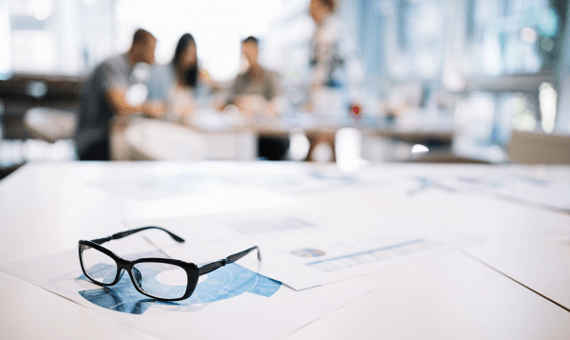 Others fees related to MM2H Visa
Why choose us?
Extensive Experience and Long Track Record

We have an extensive experience and achievements in MM2H visa application support. So far, we have supported about 140 cases.
We also provide a one-stop service from application preparation to endorsement.
We will guide and support you from A to Z on the documentations for submission.
Reliable Value-Added Services

In the unlikely event that you change your mind, or your application has not approved by the Malaysian government, we offer a partial money back guarantee depending on the application stage.
We are the only agency that accepts free online consultation and carry out regular online seminar. Therefore, we will support your before and after relocation to Malaysia.
* Refund rate
80% before submitting documents to immigration, 25% after submitted documents to immigration, 0% after visa approved
Consultation center for migrating to Malaysia

We have consultation desk that supports local life after obtaining an MM2H Visa. We provide on-site support for migrating procedures, such as introducing houses and children's school which is necessary for actually starting to live in Malaysia, help to get contract for mobile phones and internet, and also applying for a Malaysian driver's license. We are always available to discuss your migration life in Johor Bahru.

Center in Johor Bahru
FAQ
General information about MM2H visa
A. The total of your monthly income can be a combination of multiple income sources including your spouse's income subjected to a maximum 30 percent.
A. Yes. Your spouse and unmarried children below 21 years old can apply together. Main applicants can apply for his/her parents too, but after endorsement. Spouse parents are not allowed to be added.
A. Yes. Malaysian government has the right to reject your application.
A. The conditional approval letter will expire and you cannot obtain your MM2H visa. You will need to re-apply.
A. At least 3 days. The itinerary is as follows.
Day 1: Medical check-up, medical insurance application, fixed deposit account opening. We will keep your passport with us.
Day 2: We will go to immigration for endorsement.
Day 3: Return your passport with the MM2H visa endorsed.
A. No. You are required to apply medical insurance inside Malaysia for the 1st year only.
A. Yes. You can setup a company but you are not allowed to work and receive income. But, you are allowed to receive dividend.
A. Yes. You can terminate your MM2H visa anytime.
Necessary documents
A. No. A pay slip/income statement with company stamp will be needed. The amount displayed on the pay slip/income statement must be same as stated in the bank statement.
A. No. All financial proof documents must be the latest 3 consecutive months.
A. No. There is no specific format for the Letter to MM2H center. You just need to write it in English.
A. Yes. Proof of working visa is required.
A. You can request from the police authority of your current living country.
A. Yes. Estimated price is about RM100/page. The price also depends on the number of words per page.
A. No. You may ask your company to issue English version pay slip/income statement. Or, you need to send to us for certified English translation in Malaysia.
A. Please send to us the original copy and we will do certified English translation in Malaysia.
A. Yes. But, the English translation must be certified by your local lawyer firm.
A. Yes. Please send the digital copy too (if possible).