House Renovation


2018/08/15

2021/12/28
New House Renovation
After the house handed over to you, you will need to do an interior work. In Malaysia, the new house will be handed over in "skeleton" condition which you cannot live there immediately. Therefore, an interior renovation is necessary. (Recently, there are many houses handed over with fully renovated).
Your house condition upon hand over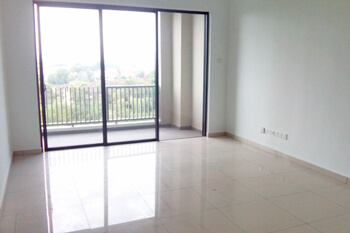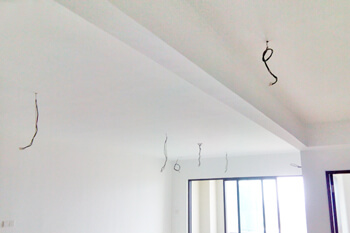 The interior design should be done depending on the purpose. Roughly there are two categories.
Self-use
If you plan to live the house, the interior design should comfort yourself.
Rental
If you plan to rent out the house, the interior design must be that is "easy to find tenant". A tenant-friendly interior design work will not only ease you to find tenant, but also contribute to a higher opportunity to find buyer when you plan to sell it. A good renovation will make your house a good return investment.
Our Network With Local Interior Design Company
We are outsourcing interior design and construction work to our trusted interior design company in Johor Bahru. If you plan to rent your house, we will design for a high occupancy with low cost. And for self-use, we will listen to your request and carefully match the image, and then construct the interior for you.
Sample of House Renovation in Johor Bahru by Us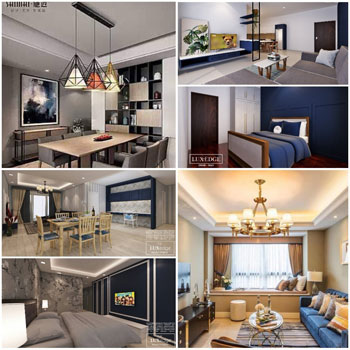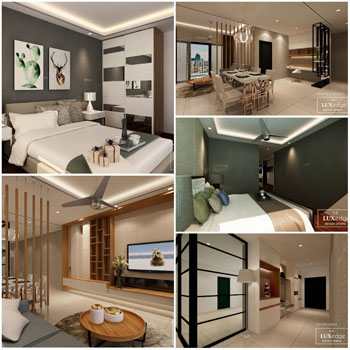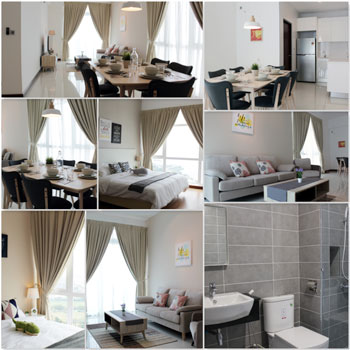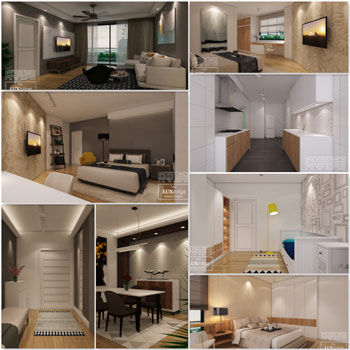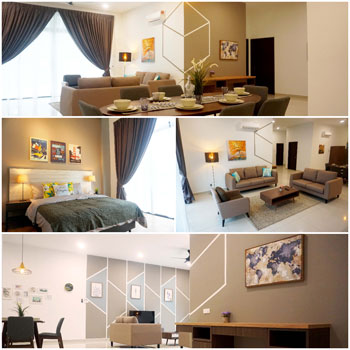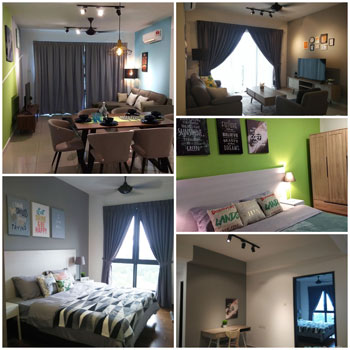 Renovation Flow

Let us know your budget and design concept, idea, etc. Contact us now.

Site Visit & Design Confirmation
Visit your house, measure the dimension, and finalize the interior design. At the same time, we will check if there is any defect.

Price Quotation, Payment and Documentation
Once you agree with our quotation price, you may arrange for payment. Please submit necessary forms (permission to do interior work, security deposit, etc.) to the management office of your house.

Preparation
The renovation work will start with defect rectification if any. If the rectification require major work, it will cost separately. Depend on the defect condition, the rectification work will be carried out in parallel with the renovation work, or before the renovation work.

Renovation Start
Generally, it takes about 1.5 to 2 months to complete.

Final Inspection & Report
We will carry out an inspection after completion within 2-4 weeks. After the inspection is completed, we will send you a check list and a photos.
Value-added Renovation Plan
We have renovated more than 200 houses in Johor Bahru, Malaysia.
We focus on how to increase the value of your house through interior design and renovation. Especially in the case of investment properties, the property that is easy to deal with when renting or reselling leads to good returns as a result. We also succeeded in raising the occupancy rate after renovation compared to before the house renovated. We strive to satisfy our customers through value-added renovation work.
Inquiry